← Back
Designing a Strategic Communications Plan: My Journey as a Volunteer Fellow at the world's Open Library
Hello, I'm Nick Norman, a volunteer fellow in communications at the Internet Archive's Open Library. For the past several months, my focus has been helping to design and execute a strategic communications plan for the world's Open Library. I'd like to share why such a program is necessary, detail our current progress and future goals, and showcase the accomplishments we've achieved so far.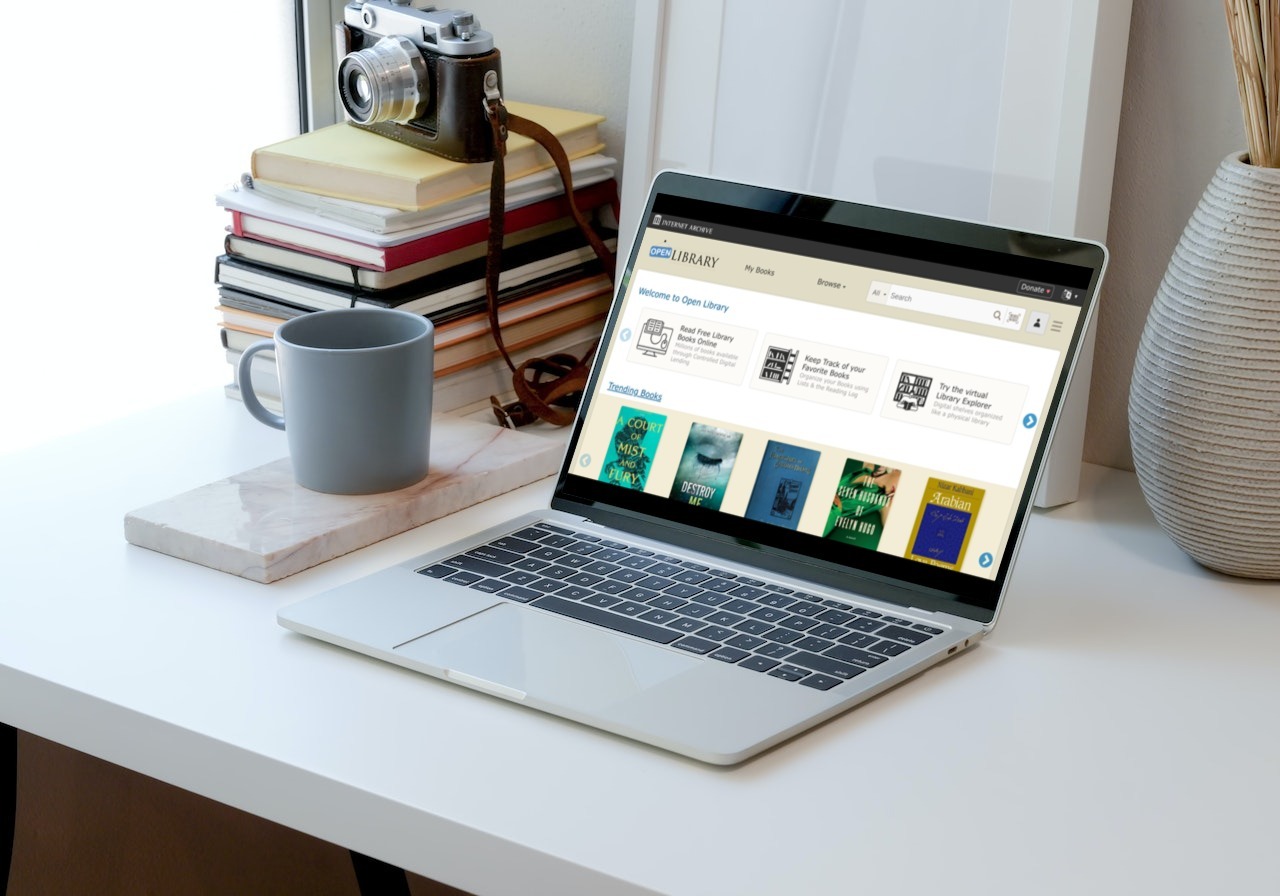 The Internet Archive's Open Library is a non-profit website that provides millions of digital library books for free, to more than 7 million patrons all over the world. Its mission is to make all the published works of humankind available to everyone by creating a web page for every book.
Open Library's mission is personal to me because my parents were both librarians and my mother was a writer. Growing up, you'd rarely catch me outside without my Nolan Ryan baseball card, a Blockbuster Video membership card, and a library card snugly placed in the back pocket of my wrangler jeans. So when I first arrived at Open Library to attend a virtual hackathon back in 2020, I felt like I was born to be there.
After attending the 2020 Open Library hackathon and meeting all the people there, I wanted to also be part of Open Library. That's what led me to volunteering as a fellow in communications. It was an opportunity to be part of a team to help spread the word about a technology advanced library that's open, free, and trusted by many other galleries, libraries, archives, and museums. How could I pass that up?!
Communications: What exactly is it and why the need for it?
To those who aren't familiar with communications, I often explain it as the content or messaging an organization delivers to its internal and external audiences, to advance its mission. As an organization grows, the volume of its communications increases, making it essential to have a dedicated team to effectively execute those communications.
In the case of Open Library, its growth has been driven by its continuous development of new features that increase accessibility to its digital catalog for more readers. This has resulted in a greater need for community-facing content to announce and explain new features. Consequently, this growth has been compounded by the COVID-19 pandemic, which has raised the question, "How do we effectively produce and coordinate a large volume of content while ensuring easy access for our patrons?"
Seeking an answer to that question is how we came to the point of developing a communications strategy and a plan to implement it. This meant we would need a diverse team of staff, volunteers, and community members to run the communications program. So, we started exploring how a collaborative team could work at the intersection of three areas: volunteer-led projects, cross-organizational collaboration, and an open community.As those discussions were taking place, I started familiarizing myself with different aspects of Open Library by writing blog content about its features and services.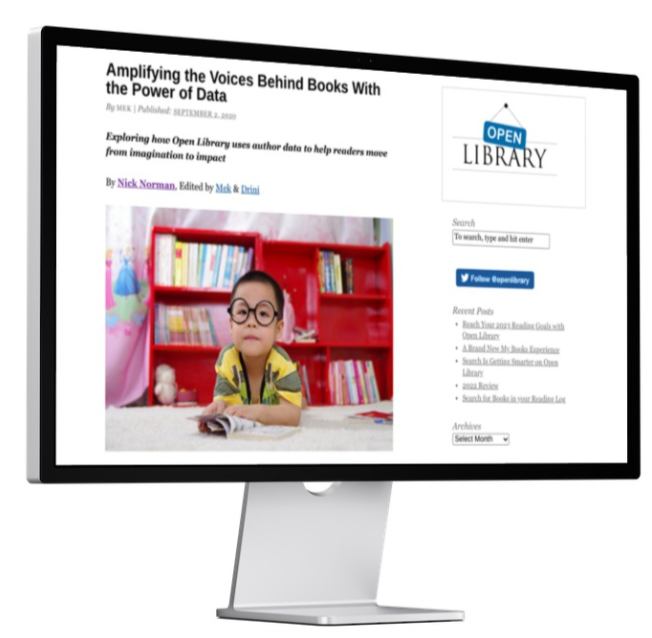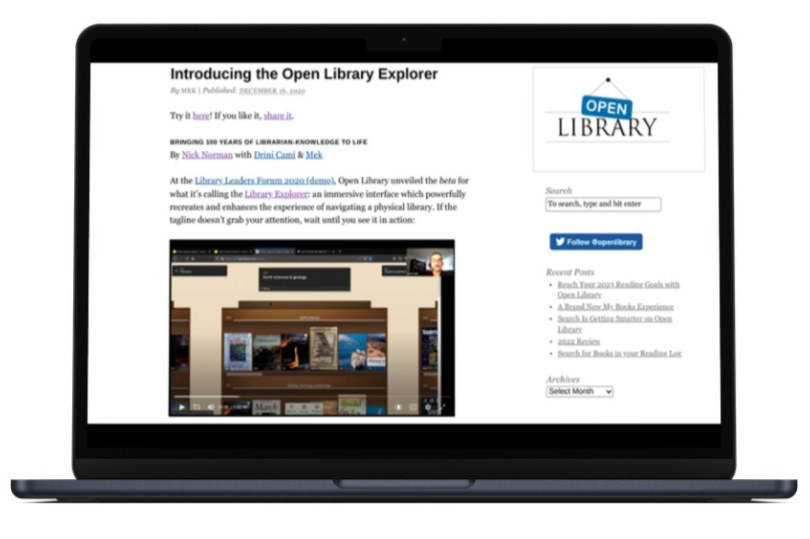 In the capacity of a volunteer communications lead, myself and other volunteers began exploring the idea of producing a community podcast. We explored a community podcast as a way to understand volunteer contributions, what systems we needed in place, and develop a template for future volunteer-led projects.
I dedicated considerable time to collaborating with volunteers on ideation, testing, and implementation of a mock production flow for a podcast. This led us to invite actual guests to be interviewed on the podcast, allowing us to gain real insights on collaboratively producing content. We produced 15 podcast episodes as a result.

Here are a few of those episodes:
Following the feedback from our 15 podcast episodes, we conceptualized a seven member podcast production team, led by a project coordinator–with the aim of creating one episode at a time. If necessary, we could scale this production model by adding additional teams, working simultaneously to produce multiple episodes.
Through this process, we have identified areas to improve upon, as well as those areas that have been effective, allowing us to begin exploring a project template that can be used as a template for future volunteer-led projects. This phase of our progress has evolved my role as communications lead to contributing in the capacity of a program coordinator.

Creating a communications homebase for remote participation
In response to what we've been learning in developing production flow processes, we created a communications homebase for the programs we're working on. It serves as a central hub where newly interested volunteers can remotely access information about active projects, learn about our mission and policies around content, and more.
Regarding our communications homebase, prior to that point, I had been compiling and categorizing documentation for future reference. Mek Karpeles, who leads the Open Library, assisted me in consolidating those documents into our homebase by introducing me to the "Don't Repeat Yourself" (DRY) method. As a result, we were able to streamline documentation by removing redundant content, which has resulted in a more efficient onboarding process for volunteers

We launched our communications Slack channel
In January, our communications team made a significant stride by establishing a dedicated Slack channel for our work. Since then, our productivity has significantly improved, as the new channel has enabled us to collaborate more effectively across the organization.
One of the recent projects that benefited from this new channel was our effort to promote a series of virtual talks featuring pioneering authors curated by Chris Freeland, the Director of Open Libraries initiatives. With the aid of our Slack channel, myself and Mek Karpeles co-wrote the blog post, and Urja Upadhyaya designed the graphics. After completing the blog post, we were able to coordinate the creation of a new menu tab on OpenLibrary.org, which directs patrons to the collection of virtual talks.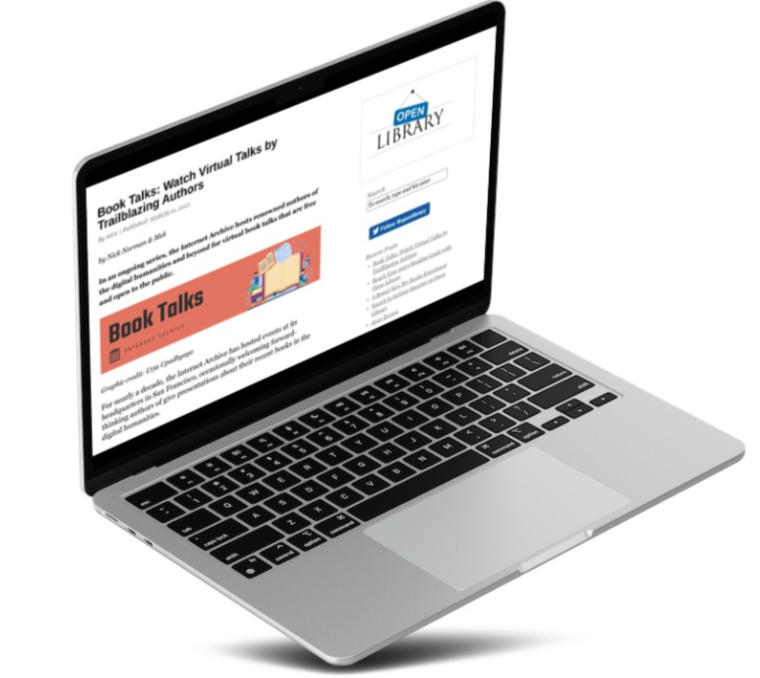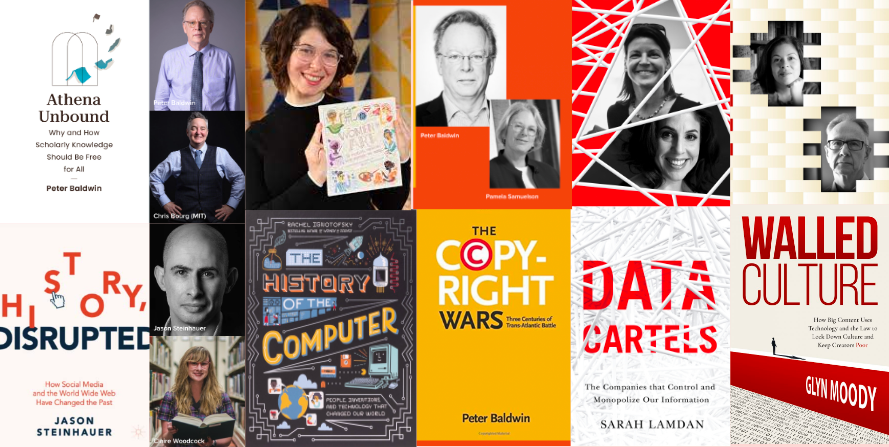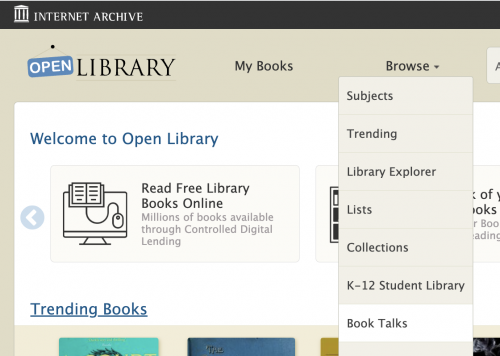 Creating easier paths to contribute through collaborative inclusion
Earlier this month, we held our first community call for communications, which was made possible by our progress. These bi-weekly community calls provide us space to develop strategies for ongoing and proposed projects, as well as to share solutions across different projects, whenever needed.

During that call, Rachel Bayston, a communications program coordinator, shared ongoing insights on developing volunteer onboarding and participatory experiences using an "open hand of cards" approach. In other words, if we can read the flow of volunteers, like an "open hand", we can either overcome or anticipate barriers in the way they contribute. Debbie San and Samuel G, Open Library volunteers, joined the call to share their recent experience and perspectives on interacting with communications for the first time.

Additionally, during that same community call, Mek Karpeles invited us to consider integrating communication program components that are not solely based on personal preferences but rather are more suitable for an inclusive community. This approach, known as "collaborative inclusion," allows us to navigate potential discomfort or friction that may arise when personal preferences are not the sole focus. By doing so, we can develop empathy and relate our experiences to new volunteers, ultimately designing a communications program that offers easier, more inclusive paths to contribute.

Reflections
I've been in a constant state of awe and appreciation since I've joined the fellowship here at Open Library. Each day I awaken, I think to myself, "I'm part of a team that's designing a communications program at Open Library!" To be able to get high-level experience in an inclusive environment that's fun, says a lot about this fellowship program. It's what gets me excited about starting my day.
I've also thought about how this fellowship has challenged me to strategize and think more inclusively when it comes to designing a communications program–from the ground up. More importantly, Open Library's leadership has provided us a supportive environment to learn, to grow, and to fall forward. This has enabled me to improve my skills and knowledge–ultimately leading to positive changes in their life.

About Open Library's Fellowship Program
The Internet Archive's Open Library Fellowship is a flexible, self-designed independent study which pairs volunteers with mentors to lead development of a high impact feature for OpenLibrary.org.

Most fellowship programs last one to two months and are flexible, according to the preferences of contributors and availability of mentors. We typically choose fellows based on their exemplary and active participation, conduct, and performance within the Open Library community.
The Open Library staff typically only accepts 1 or 2 fellows at a time to ensure participants receive plenty of support and mentor time.

Occasionally, funding for fellowships is made possible through Google Summer of Code or Internet Archive Summer of Code & Design. If you're interested in contributing as an Open Library Fellow and receiving mentorship, you can apply using this form or email openlibrary@archive.org for more information.