← Back
Open Library Begins Communications Program—Our Progress After 2 Years
A Case Study Written by Nick Norman, Open Library Communications Lead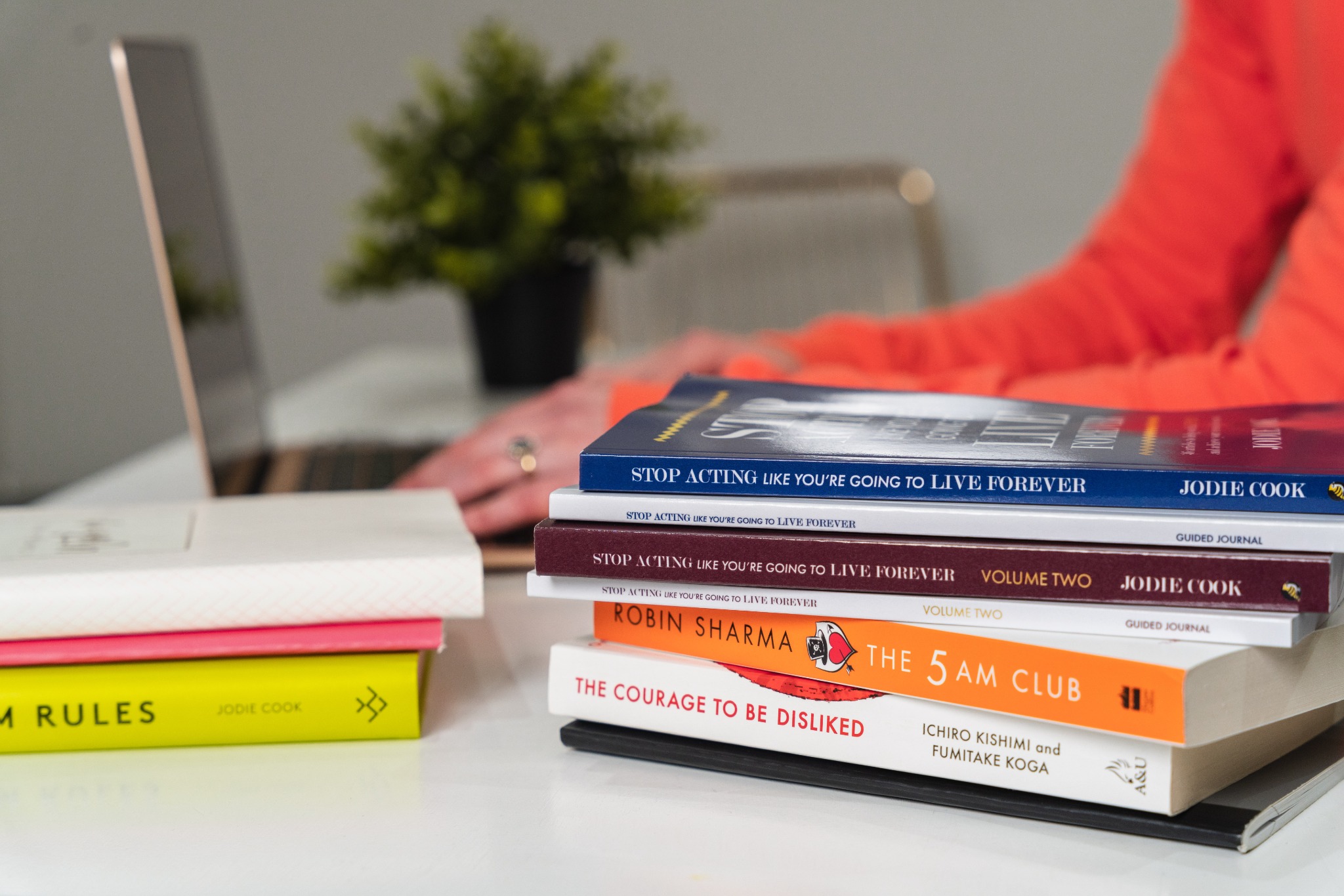 2 years ago, I began serving as a volunteer communications lead at Open Library—to build a communications program from the ground up. The purpose of this case study is to walk readers through how far we've come, what I've learned, and what's upcoming for 2023.

Who is the case study for?
This is a really great read for anyone that likes to understand how programs or projects begin and how they turn out. From a professional or career vantage point, this case study could be of great value to aspiring communications professionals or even organization leaders who are considering the launch of new communications programs or community projects across diverse or open communities.  
About Open Library
In 2007, Open Library began with a mission to create "one web page for every book ever published." Fast-forward to 2022, and Open Library has zoomed past 6 million registered subscribers who collectively borrowed more than 4.3 million books. With a million monthly visitors to its website, Open Library is the largest open-source, non-profit, community-powered digital library.

Thanks to new technology, the grand vision of a library containing every book in the world is now within our grasp.
What has my role been in creating the Open Library communications program?
I began volunteering as the communications lead at Open Library near the start of 2021. At that time, there had been no communications program. However, the idea of working on a team to build something meaningful from scratch set well with me. Not to mention, both my parents were librarians, so everything about this project just made sense.
To be transparent, I had no idea that I would learn as much as I have throughout these past two years. Thankfully, I've had Mek Karpeles as a mentor who runs the Open Library program. You'd probably have to visit Mek's website to truly grasp his impact in the world of the internet. What I appreciate most about him is that he doesn't seek titles or personal accolades; instead, his focus is on doing what's best for the mission at hand.
Over these past two years, Mek has advised me and given me the space to tinker around with the communications program—to learn and to grow. One thing of great importance I learned from Mek is... Just because something is a good idea doesn't mean it's good for everyone. That includes knowing when to move certain ideas forward across widely diverse communities, representing hugely varying perspectives and cultures.
Elevating my knowledge in communications on a larger scale
When I first came to Open Library, I had no experience running a communications program, much less building one from scratch. However, Mek Karpeles introduced me to Wendy Hanamura, who happens to be the Director of Partnerships at the Internet Archive (the parent organization of Open Library). Wendy is a pioneer in her field of communications and media, and she became my mentor.
Over these last two years, I worked with Wendy on two major projects: The Internet Archive's 25-year anniversary campaign and DWeb Camp, an annual technology retreat that brings together nearly 500 leading technologists and artists to make the web more equitable and accessible for us all. Each of those projects gave me a birds'-eye view of how communications strategies are deployed on an international scale. I also sat in on strategy sessions with some of the brightest minds in their fields. What a privilege!
Wendy Hanamura opened the door for me to see communications happening at a very high level. Being in some of those high level spaces amplified some of my weaknesses. Wendy Hanamura showed a lot of care and patience to help me move through my most glaring weaknesses. 
To address those weaknesses, Wendy Hanamura never settled for less than what she believed I could be. On the other hand, Wendy Hanamura amplified my strengths. For instance, at the technology retreat known as DWeb Camp, I served as associate producer. It was about the time for nearly 500 technologists and artists to arrive in Mendocino, California at the camp site. Wendy walked up to me, looked at me square in the eyes and said... "Your job is to make everyone feel welcome. That's your superpower." That is the moment I embraced the power of being a people person. 
More than that, Wendy Hanamura showed me the importance of having compassion and using communications to bring diverse people to the table to remove barriers and solve great problems. 
A renewed focus towards the future through profound mentoring
After working alongside Wendy Hanamura on those major projects, I gained more clarity on things that needed to be done when building a communications program. Having Wendy's mentorship along with Mek's guidance is what positioned me to help build a better communications program with a focus on the future. To be specific, rather than focus on launching the next project, I focused on developing and testing systems and processes in preparation for future projects. 
One of our two primary areas of learning has been learning how to effectively onboard and deploy volunteers across communications projects in an open community. The other area of focus has been learning creative ways to collaborate with internal engineers, developers, and librarians through communications activities.
As we zeroed in on those two areas of focus, we could see that volunteers and other Open Library members contribute differently in open-communities as opposed to non-open communities. On top of that, the slightest progress being made in communications has garnered attention from newly interested volunteers. If left unchecked, new volunteer growth would have a ripple effect, requiring the attention of other stakeholders in the organization to validate or monitor that new growth.
While new growth is good, it can also cause agitation when it's too soon or when growth hasn't become the focal point of an organization's present goals. So the question became, "How do we continue to test and explore communications projects in a way that makes progress without doing more harm than good?"
Mek Karpeles helped me answer that question. In short, with Mek's input, I was able to create a bubble within the communications program to create and launch a real-world program. Within that bubble, our communications developments were isolated in a way that prevented the ripple effect of that progress from crossing over into the day-to-day operations of Open Library. That's how the Open Library Community Podcast was born.
Launching our first program has prepared us to be better stewards of growth
Throughout the past several months, the communications team has been developing the Open Library Community Podcast. The podcast has been more of a pilot effort to gain real-time insights on recruiting and collaborating with volunteers in those new systems and processes we've been working on. Additionally, guest interviews on the podcast are kept brief, yet packed with a diverse spectrum of information for listeners.
Producing the podcast that way allows us to break down episodes into snippets based on the differing topics discussed within each of those episodes. We can now promote those topics across YouTube, TikTok, and other social platforms based on the subject matter of each snippet. Not only will this enhance our digital reach, it also allows us to tap into new audiences through the lens of topical content marketing.
In January 2023, the communications team launched the first seven episodes of the 2023 season (to be followed by 14 more episodes to round out the first season of production). Learn more about the developments of the Open Library Community Podcast here.
Accelerating Open Library growth through content marketing
Shortly after the start of the 2023 New Year, Mek Karpeles messaged me on Slack. He shared an opportunity for the Open Library communications program to collaborate with Rachel Bayston to help accelerate growth through content development.
Rachel has a wealth of knowledge when it comes to identifying agile strategies for researching high-impact topics to accelerate organizational growth. Rachel will bring that expertise to amplify both the Open Library blog and the podcast. Rachel will also provide helpful ways to increase engagement from volunteers serving across communications projects.
After my first interaction with Rachel, I could see how much growth she would bring to communications and Open Library as a whole. I thoroughly appreciate how Rachel is able to realize the potential for growth and seize opportunities to actualize that growth. In addition to that, Rachel has a keen ability to maximize existing progress in ways that secure a better future for all of us. I'm really happy I get to work with Rachel.
Leading up to the end of January 2023, we'll come up with a communications strategy document to present to stakeholders at the Open Library. The focus of that strategy will include ethical ways to utilize analytics across communications, leveraging Open Library's robust blog repository for growth, and utilizing the podcast to further amplify internal and external advancements at Open Library.
With the new year in full swing, I can assure you that all of the staff at the Open Library is excited about what's in store for the year 2023. Stay tuned for the update!